DATA COMMERCIALISATION: BRINGING VALUE TO BUSINESS
Capco's conference focusing on Data Commercialisation brings together industry professionals and thought leaders to learn, network and discuss objectives of a data commercialisation strategy, the ways to start with advanced data analytics initiatives and ensure their success by means of a thorough ideation process.
SPEAKERS
Aurélie Lustenberger, principal consultant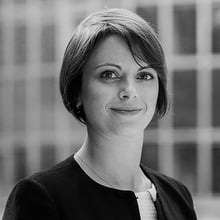 Aurélie Lustenberger has 11 years of experience as a project manager in the banking industry. She developed an expertise in investment banking where she led several international projects in Capital Market and Corporate Banking on FO to BO functions. She specialized these past years in data management projects, especially in projects integrating data management, process reengineering and IT architecture design dimensions.
Oksana Biens, senior consultant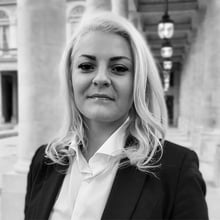 Oksana Biens has over seven years of consulting experience in Financial Institutions, including three and a half years working with CAPCO. She has established her reputation as a data management specialist, having delivered numerous data and technology-centric projects within Tier-1 banks in the UK and France. Oksana's international experience allows her to integrate the best practices in her approach to data management.
AGENDA
6:30pm: Welcome drinks
7:00pm: Data conference
8:00pm: Cocktail dinner
event details
Date: 19th February 2019
Location: Pavillon Kléber, 7 Rue Cimarosa, 75116 Paris